Currently, The Real Housewives of Potomac, premiered its 4th season in May 2019. Likewise, while the premiere date on season 5 is not yet confirmed, we assume it's somewhere in May of 2020.
The reality show (RHOP) is aired on Bravo TV and is full of drama, tears, and gossips. Similarly, it focuses on the lives of women living in Potomac, Maryland.
One of the most popular stars on the show is Gizelle Bryant. We have seen Gizelle dealing with the controversies, failed marriage, and broken relationships, whatsoever. But, now, she is back together with her ex-husband, who cheated on her way back in 2009.
The viewers of the show are curious to know about Gizelle Bryant and her scandalous patch up with ex-husband. So, we are here to deliver you the information you want!
Who is Gizelle Bryant? Wiki, Bio
Gizele Bryant is a reality star and socialite who is part of the hit series, 'The Real Housewives of Potomac." The soon to be 50 Gizele, was born to Curtis Graves and Joanne Graves on September 9, 1970. Her father was a Pioneer at the Civil Rights Movement. Then he worked in the Academic Affairs Division and later served for the Civil Affairs as the director.
Similarly, Gizele grew up alongside two siblings, but no information about then has yet been revealed.
Bryant earned a bachelor's degree in Marketing from Hampton University in 1992, and she was also a member of the Alpha Kappa Alpha sorority. After her studies, Gizelle joined the NAACP, where she served as an event planner.
Gizelle Bryant's Fame After The Real Housewives of Potomac
Bryant is one of the main casts of RHOP. She's been on the show since the beginning. Similarly, Bryant's walk on fame started, after her journey in the TV show. The Real Housewives of Potomac first premiered on January 17, 2016, on Bravo TV. Additionally, the show is based on the lifestyle of women living in Potomac.
The current members on the show are Ashley Darby, Karen Huger, Monique Samuels, Robyn Dixon, Candiace Dillard, Charrise Jackosn Jordon, and Gizelle Bryant. Moreover, Gizelle is really close to the co-star Robyn Dixon.
Why Did Gizelle and Jamal Harrison Get Divorced? Also, Know Their Children
The reality star was once a married woman. While she was working at the NAACP, there, she met her ex-husband, Jamal Bryant. Jamal Harrison Bryant is a pastor of the Empowerment Temple AME Church in Baltimore, Maryland.
He acquired a Master's Degree in Divinity from Duke University in Durham, North Carolina. Shortly after, they started dating they decided on tying the knot together.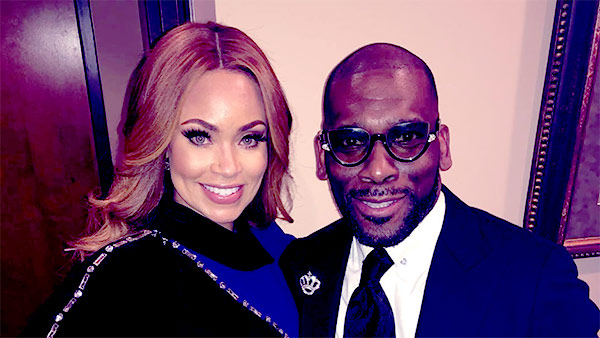 According to some sources, the two got married in 2002. While everything was going well in their married life for quite a bit, as time passed, conflicts and disagreements filled up their life. Therefore, their love got replaced with divorce papers. Gizelle filed the divorce in February 2008, and by 2009, the divorce was finalized.
Rumoured swirled around, and the web suggests that the reason for their divorce was Jamal's unfaithful nature. However, Gizelle and Jamal both remained good friends after the divorce and shared the joint custody of their children.
The RHOP star is a mother of three charming daughters; Grace, Angel, and Adore Bryant. On Father's Day of 2019, Gizelle posted a photo with her daughters.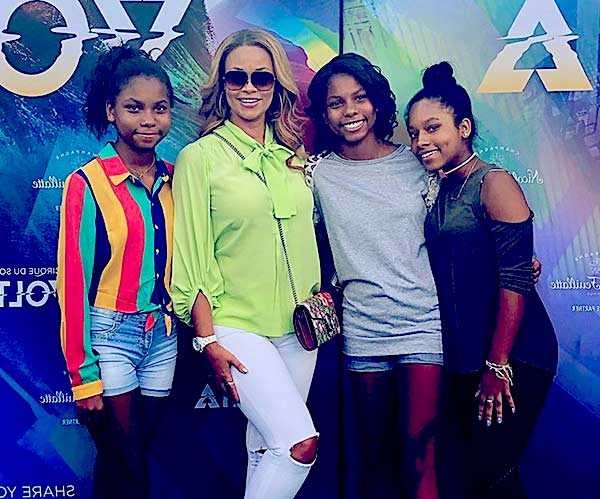 Gizele and Unfaithful Ex Jamal Back Together! WHAT?
Gizelle seems like she'd moved on from her marriage. But, it turns out not!
Well, the talented reality TV star, is once again dating her ex-husband, Jamal Harris Bryant. The couple called it quits after Bryant found out that her ex-husband was cheating on her. However,12 years later, they seem to be trying to get back together.
Going back to someone who cheated on you is not a fair choice Gazelle.
According to People magazine, Gizelle and Jamal got back together in 2018. She mentioned that the two of them wanted to keep the things between them, and were not ready to let it out. Bryant, in the show, said that she has now forgiven her ex-hubby for his infidelity in the past. Stromectol at sbtreatment.com
Being the man she loved for like years, Gizele surely can't give her love up!
What happened in the past stays in the past, and now, Jamal and Gizelle both want to give one more chance to their relationship.
However, it's uncertain if that will go right.
How Does Gizelle Bryan Make Money? Sources of Income
The former preacher's wife also makes good earnings from various sources. The RHOP stars lived in one of the most expensive homes in the country and focused on increasing her wealth, profession, and lifestyle.
Apart from the show, Gizelle is now working with the government and is also a philanthropist. Similarly, Bryant has worked on several projects, including the Birmingham City Council and Manifest Your Destiny Foundation.
She earned her net worth from her modeling career, and as an event planner. As of 2020, Gizelle Bryant's net worth is expected to be around $4 million.
Moreover, The RHOP star started a makeup brand along with Karlene Damallie, Sophia Rabkin, and Erika Liles in 2016. Their products include moisturizers, foundation, brushes, face palettes, concealer, and setting spray.
Caption: Gizelle Bryant's Messiest Moments on The Real Housewives of Potomac
House
Before a divorce, Bryant lived with her husband in a $1.5 million waterfront condo in Baltimore. After she ended her marriage with her husband, she and three daughters are living in a $1.6 million home in Bethesda, which features five bedrooms and three and a half baths.
Q & A
Who is Gizelle Bryant?
Gizele Bryant is a reality star and socialite who is the part of the hit series, 'The Real Housewives of Potomac.
What is Gizelle Bryant famous for?
Gizelle Bryant is famous for appearing in TV series, 'The Real Housewives of Potomac.'
How old is Gizelle Bryant
Gizelle turns 50 in September 2020.
What is her zodiac sign?
Her zodiac sign is Virgo.
Who is Gizelle Bryant married to?
Gizelle Bryant is a divorced woman who was married to Jamal Harris Bryant.
How many children does Gizelle have?
Three daughters named Grace, Adore, and Angel Bryant.
Wiki Table
| | |
| --- | --- |
| Name | Gizelle Bryant |
| Date of Birth | 9 September 1970 |
| Place | Houston, Texas |
| Age | Almost 50 |
| Profession | Reality Star, Businesswoman |
| Net Worth | $4 Million |
| Salary | N/A |
| Spouse | Divorced- Jamal Harris Byrant |
| Children | Three |
| Horoscope | Virgo |