Gina Kirschenheiter is famous for her appearance in the Bravo TV series, The Real Housewives of Orange County. It should come as of no surprise that her personal life is a subject of fascination and curiosity for the fans of RHOC.
So the lovers of Real Housewives series move down the paragraph and read the full article of Gina Kirschenheiter discussing her personal life. We also have facts about her net worth and career, so be sure to read all of it.
Gina Kirschenheiter Career in RHOC
Gina Kirschenheiter joined the Bravo TV reality shows, Real Housewives of Orange County, in the season 13th season, which aired in July 2018. On the show's official webpage about Gina, she has listed as a single mother and an outspoken outsider from Long Island.
The popular series premiered on the Bravo TV network in 2006, and the show has also featured several recognizable cast members such as Emily Simpson, Jeana Keough, Vicki Gunvalson, and so on.
Early Life & Career
Born in Long Island on 11 March 1984, Gina Kirschenheiter is the daughter of Susan and Gene Archer. Besides, Gina has also a sibling brother, Chris Archer, in the family.
Likewise, Gina Kirschenheiter is a highly educated woman. She got her bachelor's degree with a major in psychology from Hofstra University in Long Island, New York.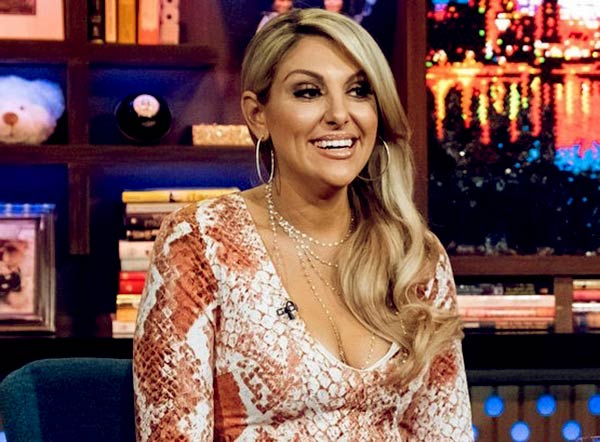 Upon graduating from, she began her professional career as a flight attendant for North American Airlines. Gina later left the job and worked as an executive assistant on Upper East Side in New York. During this time, she was also contemplating to go back to school to get her master's degree in health administration from the Hofstra School of Medicine.
What is Gina Kirschenheiter's Net Worth?
From her reality TV career, Gina Kirschenheiter has earned a tremendous amount of net worth and salary. Her per episode earnings from the Real Housewives of Orange County has not been made official by Bravo TV. But we assume that she is making an excellent salary from the show.
As of now, Real Housewives of Orange County star, Gina Kirschenheiter's has maintained a net worth of $1 million. Besides, her divorce settlement is also going to give her a significant wealth. Likewise, it is reported that have revealed Gina will get around $10,000 from her former husband Matthew Kirschenheiter per month in support of their two children.
Gina Kirschenheiter Married Life ended After Husband's Affair
Gina Kirschenheiter intially first cross her eye with future husband Matthew Kirschenheiter when both of them were students at the Hofstra University. Eventually, the duo began dating pretty soon afterward and ultimately tied their wedding knot on May 15, 2010.
The couple has three children, sons Nicholas and Luca Kirschenheiter and a daughter, Sienna.
Inspite of having such a lovely family, Gina and Matthew married life did not survive much longer as it was reported that in mid-2018 that Gina had separated from her husband, Matthew.
Moreover, in 2018 she had split from her husband and was going through legal procedures of being divorced officially.
They even appear to have put aside their differences in June. But a few days later in 22 June, the duo had a heated argument in Gina 's house in which Matt alleged assaulted her, dragged, choke, and threatened to kill her.
The police arrested Matthew after he allegedly attempted to assault her, which sent her running to the neighbors for help. Gina also requested temporary restraining from Matthew. Also, during the show of RHOC, she had claimed that Matthew was cheating on her when they moved to Orange County from New York.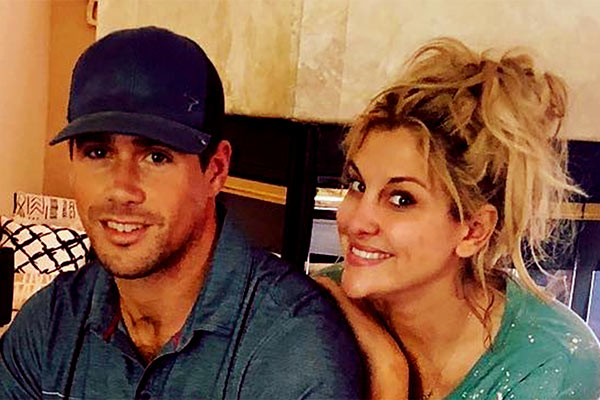 Likewise, Gina had also found a Valentine Day Card in the alleged mistress of Matthew had written in his car.
Despite all this, Gina also claimed that inspite of getting divorces, they will remain the best of friends for the sake of their children. Likewise, she also officially revealed that the divorce procedures would be made final in the first week of November. The reason for their divorce could be resulting from the domestic violence and alleged cheating from Matthew cheating behind Gina's back.
Gina Kirschenheiter's Dating Life after Marriage
Also, Gina was reported to be seeing Dr. Brian Fiani, a neurosurgeon in Palm Springs, Florida. Gina kept her mystery man a secret throughout the RHOC season 14. Brian posted several pictures of the couple enjoying and attending music festivals such as the Coachella Valley Music and Arts Festival and Neon Carnival Music Festival in his Instagram account.
They dated for a brief time in spring 2018, although it is not sure when they stopped seeing each other.
Later in October 2019, she made it official about her dating relationship with her present boyfriend, Travis Mulan. The duo met through a mutual friend. Her co-star, Tamra Judge, claimed in an interview that Travis is also a divorced man and has kids whose age is quite similar to Gina's kids.
Gina Kirschenheiter Parents
Eventhough Gina Kirschenheiter has not been disclosed much information about her uncles and details But it is known that she was raised along with her sibling brother in Long Island, New York City. Similarly, her parents, Susan and Gene Archer's background and profession, have not been officially revealed as of now.
Gina Kirschenheiter Children
Gina Krischenheiter shares three beautiful and adorable children son Nicholas Kirschenheiter, born on June 23, 2012, daughter, Sienna Kirschenheiter, born in 2014 and son, Luca Kirschenheiter from her previous marital relationship with her ex-husband, Matthew Kirschenheiter.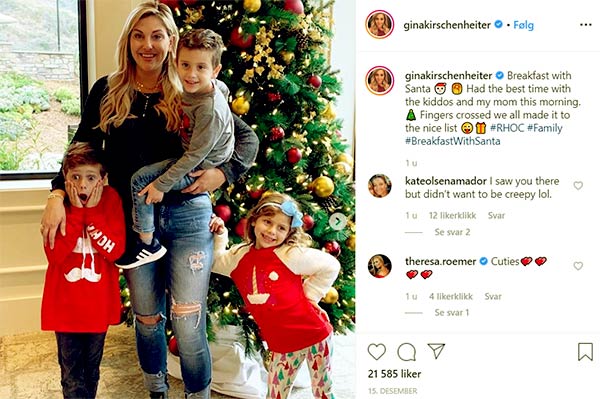 Gina stated that her children are in better condition following her divorce with Matthew. Currently, the kids of Gina Krischenheiter are into excellent schools and love their mother very much.
Body Measurement
Looking at her, the ultra lovely Gina Kirschenheiter stands at the height of 5 feet 8 inches tall and maintained her body weight at 60 kg.
Moreover, Gina has a pair of beautiful brown eyes and posses long and healthy blonde hair. She has a perfect curvaceous body structure. Her body measurement reads as 32-23-34 inches.
Q&A:
Who is Gina Kirschenheiter?
Gina Kirschenheiter is a reality TV star best recognized for appearing in the 13th season of the Bravo TV series, Real Housewives of Orange County.
What does Gina Kirschenheiter do?
The highly talented is a TV personality and flight attendant by profession.
Who is Gina Kirschenheiter married to?
Gina Kirschenheiter is married to her husband, Matthew Kirschenheiter, in the year 2010.
Who is Gina Kirschenheiter's husband?
Gina Kirschenheiter's husband, Matthew Krischenheiter, is a financial planner.
What is Gina Kirschenheiter's net worth?
Gina Kirschenteiter's net worth is $1 million.
How old is Gina Kirschenheiter?
Currently, as of 2019, the RHOC star, Gina Kirschenheiter, is 35 years of age.
How tall is Gina Kirschenheiter?
Gina Kirschenheiter stands at a decent height of 5 feet, 8 inches tall.
Caption: Gina Kirschenheiter Gives A Tour Of Her New Home
Gina Kirschenheiter Wiki Table
| | |
| --- | --- |
| Full Name | Gina Kirschenheiter |
| Age | 35 years old |
| Networth | $1 million |
| Profession | The TV reality star and Flight attendant. |
| TV shows | Real Housewives of Orange County. |
| Movies | Not Available |
| Martial Status | Divorced |
| Children | 3 |