Tanya Sam is the kind of woman who might either be your kind of person and if not, there is no way for you to hate her. There bare only a few people left who do no have antis, and Tanya has just the tiniest bit of people who might no like her in spite. 
She has a flaunting personality who is also a hard-working woman. Similarly, Tanya is that woman who is focused in her life and finds new goals.
With that being said, let's catch up to this stunning woman's life, her career, and net worth. And also, the bio will never be complete if there is no information on her husband, parents, and kids. So, let's dig into it now. 
Famous For (RHOA Cast) 
The Atlanta, Georgia resident Tanya Sam is a well known and loved cast from The Real Housewives of Atlanta. However, the drama in Real Housewives is sometimes just so much that the viewers would want to avoid it. 
So, if you might remember, Tanya, rather than the main cast, was seen more as a recurring guest character. That might have been a factor in establishing more of a liking bong towards Tanya away from the drama the headache and tension, right? 
Who is Tanya Sam? (Career and Early Life)
The native Canadian charmer, Tanya Sam, was born on the 13th of December, 1978, which makes her 42 years old in 2020. Similarly, though Tanya is known for her talents and amazing businesswoman across the globe, it's amusing that the information on her private life and family is still hidden between the rocks. 
Moreover, after her high school graduation, Tanya graduated from University and got her degree in cell biology and genetics. Similarly, from the University of Toronto, Tanya also got her degree in nursing. 
Besides, she also co-founded Builtxwoman, which is for the growth of career in the life of female entrepreneurs. The businesswoman has invested in over 30 companies, which have raised above $300 million venture capital with $100 million in revenue. 
Similarly, she stands passionate when it comes to her, and the fun part is, she is building up her career and is also helping lots of women in the filed to stand up like her.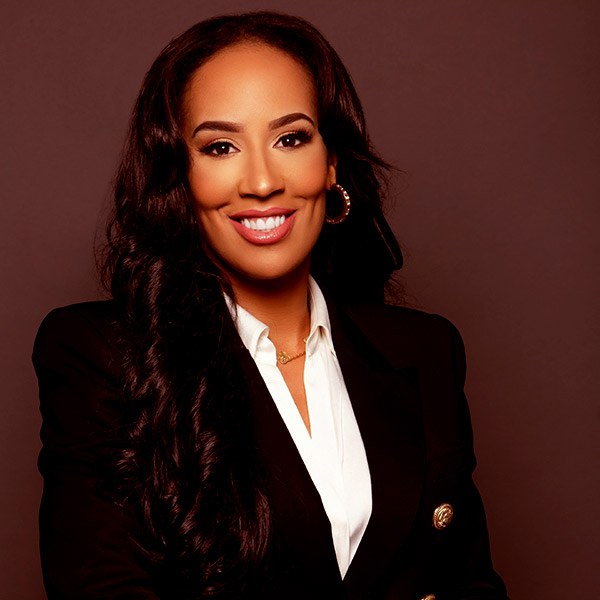 Tanya is a perfect example if you have a dilemma of choosing a major for your future. Like, see her, after getting a degree in nursing and biology, the woman shifted towards tech. But she has been doing well besides not studying in the related field. 
So guys, see when there is a will, there is a way, and Tanya has proved that to us. 
Caption: Tanya Sam talking about women in tech
What is Tanya Sam's Net Worth? 
Tanya has worked as a nurse for like a decade. And still, besides having a degree which is opposite from what she is doing right now, her fortune adds up with being a businesswoman. Similarly, she is the director of TechSquare Labs and has invested in over 30 similar companies.
Besides, she is a BOD at Kate's Club- a non-profit organization made to help those childrens who went through the misery of losing their parents at a young age. Since Tanya lost her mother when she was just 12, it is a pleasure for her to help those kids, knowing what they've been through. 
Now, going back to her net worth, we do know that Tanya is involved in lots of companies that add up to her net worth. So, her net worth is said to be somewhere around USD 41 million. 
Like information on Tanya Sam's parents, she has not revealed anything in her house or cars. But we're looking into it for you guys.
Tanya Sam's married life, husband and kids- personal life 
Like Tanya herself, she has engaged o her long term boyfriend, Paul Judge. Paul is a co-founder and also an executive director of Pindrop Security. Though they are engaged and have dated for a long time, that the two love birds are not in a rush to have a wedding and walk down the alter. 
In an interview, Tanya teased, saying, "I'm not letting those secrets out of the bag. You've gotta tune in as you get to know me more and watch the show; I think more will be revealed on that." when asked about the wedding dates. 
Similarly, Tanya isn't a mother yet. However, she has a niece who she loves a lot and keeps on sharing pictures with her on Tanya's Instagram. Though she does not have any kids, she loves being around children. 
Tanya Sam's Car Crash and "The Cookie Lady" Controversy
Tanya had been on a massive car accident a day before Wearable Art Gala. Similarly, after the terrible car crash, Tanya mentioned that she had been to acute trauma and got diagnosed with gastrointestinal bleeding.
Moreover, there was a rumor revolving around Tanya's fiance Paul. The stories followed something like Paul chasing after a girl, The Cookie Lady at the bar, and into the restroom. Similarly, the Cookie Lady said that Paul claimed to be single. 
However, after the word got back to Paul, Tanya mentioned that he was furious. "When we first saw it, he was livid like, 'That's a lie!'" said Tanya about Paul. 
Nevertheless, the gossip following "The Cookie Lady" 's words are untrue, and Tanya truly trusts her fiance, Paul. 
Caption: Tanya Sam on "The Cookie Lady"
Social Media Update
Tanya Sam has social media accounts but is not as active as any other famous personalities are. Similarly, she shares it if she has been out having fun. Most notable on her Twitter accounts hold posts which concern her Television route. 
Who's readyyyyyy💃🏾
👉🏽Soca Music🎶
👉🏽West Indian Food🥘
👉🏽Massive Parades🎉
👉🏽+ plenty of Bacchanal
It's time to fete!
Join me this July!https://t.co/drPcwrudoQ pic.twitter.com/1G1LWG2vP7

— Tanya Sam (@itsTanyaSam) February 19, 2020
Caption: Tanya Sam's Twitter
As of her Instagram, you'll get to know that she loves spending time with her fiance Paul. Moreover, she has a high fashion and is a happy woman. Aside from a businesswoman who might seem like an annoying person. https://luxlifemiamiblog.com/ She's exotic, and you can see her hot steamy bikini pictures to prove it.
Caption: Tanya Sam's Instagram
Q&A Section
How Old is Tanya Sam
42 years old in 2020
Is Tanya Sam Married?
No, but she is engaged to fiance Paul Judge 
How Old is Tanya Sam's Fiance?
43 years old
Does Tanya Sam have Kids?
No
What is Tanya Sam's Net Worth?
Around USD 41 million
Tanya Sam's Table
| | |
| --- | --- |
| Full Name | Tanya Sam |
| Age | 42 in 2020 |
| Profession | Businesswoman, TV Personality |
| TV Shows | Real Housewives of Atlanta  |
| Movies | N/A |
| Marital Status | Engaged |
| Husband/Fiance | Paul Judge |
| Children | None Till Now |